Say No to Glasses-Ways to Protect Your Eyesight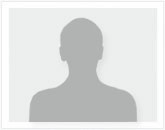 Look around you. Do you see many people wearing glasses for proper vision? It is quite disheartening to see little kids wearing glasses, because they have vision problems. When I was introspecting on why I started wearing glasses, I arrived at a single solid conclusion GADGETS. Yes, you read that right 'gadgets.' When my work and study became computerised, I had no choice but to stare at my laptop/desktop screen for hours together to get my work done, which eventually resulted in me wearing glasses, because my eye-sight started failing. Read on for tips to prevent vision problems.

DIET

In the modern times, most of us skip traditional meals and end up taking a wee too much of unhealthy food. This ends up affecting not only our general health but also deprives us of the required nutrients that keep various organs of our body functioning in the required manner. Traditional, balanced food works work much better than any medicine or supplements. Our eyes need multiple nutrients to function efficiently. We need to regularize our intake of dark leafy greens, yellow peppers and carrots, for instance.

EYE EXERCISE

Performing simple eye exercises will be beneficial in maintaining proper eyesight. Exercise like rolling the eyes is a very simple one; it has to be done in both clockwise and counter-clockwise directions. You can also take a pen, hold it away at arm's length and focus on it and then bring it slowly closer to your nose, not very close too, and then back to the original position. Remember to focus only on the pen throughout the exercise. Taking a mini-nap/ power nap for 5 minutes, will not only relax your eyes, but also enable your body and mind to rest for a while.

SLEEP

Having enough sleep is not just a regular factor in maintaining good health, but also very essential for your eye sight. Sleeping soothes your eyes giving the much needed. Improper sleep will definitely lead to the weakening of vision, hence it necessary to follow a regular sleep schedule. It is also advisable to take small breaks once in a while, when you are staring at your computer screen for a long time.

Exposing your eyes to sunlight for long durations of time will have a negative impact on your vision. Hence it is recommended that you make a fashion statement by wearing those cooler/dark shades of sunglasses to protect your eyes from the sun's rays.


---