Benefits of Kegel Exercises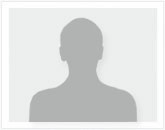 Kegel exercises also known as pelvic floor exercises are done to strengthen the pelvic floor. They are simple clench and release exercises.

The pelvic floor/pelvis is the area that holds the reproductive organs.

The pelvic floor is made up of a series of muscles and tissues, which takes the shape of a sling, at the bottom of the pelvis. The sling-like structure holds the reproductive organs in place.

Pregnancy, childbirth, surgery, age, constipation, or being overweight can be cited as some of the reasons that can possibly lead to the weakening of the pelvic floor. A weak pelvic floor will give rise to difficulties in urine/bowel control movement.

Here are a few benefits of Kegel exercises

Kegel exercises have a range of benefits for men and women if they are performed regularly.

During pregnancy, if women do Kegel Exercises, it is found that they experience a much easier childbirth. At the time of delivery and labor, it will be easier for them to control their pelvic floor muscles, if they contract and relax these muscles during their pregnancy. Common problems associated with pregnancy like decreased bladder control and hemorrhoids can be brought down significantly, if the exercises are done on a regular basis.

Kegel exercises when done during the post pregnancy period,aid in the healing of perinea and also help in better bladder control thereby strengthening the pelvic muscles.

This exercise can be done by middle-aged or older women too, as it helps to strengthen the pelvic floor muscles.

Patients with weakened pelvic floor muscles, like patients with diabetes, patients who have had prostate surgery in the past or even obese patients can do Kegel exercises to strengthen the pelvic floor muscles.

Issues like benign prostatic hyperplasia, prostate removal surgery, obesity, diabetes and overactive bladder will possibly weaken the pelvic floor muscles in men. Kegel exercises will aid in strengthening the pelvic floor muscles and also benefit men with urinary or bowel incontinence.

Kegel exercises are very simple and can be done by men and women alike to strengthen their pelvic floor muscles.


---