Prescription Drug Abuse – How Dangerous Is It?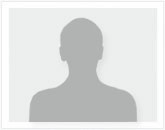 You walk into a pharmacy in India, and a majority of the crowd there would be getting medicines without proper prescription or sometimes with no prescription at all. The pharmacist would also give medicines which are only meant to be given following prescription from doctors. I have seen these things happening in almost every other pharmacy. very rarely do I see a chemist or a pharmacist insisting on a valid prescription from the doctor, otherwise it is usually like this the customer will come say, " I have a sore throat and continuous coughing, give me something that will make this go away quickly", and the pharmacist will diligently give a tablet or syrup which may or maybe not be strong, but then he will not know whether that medicine is the right one in composition and whether it will adversely affect the person who consumes the medicine.

Practices like these lead to prescription drug abuse because I have seen people getting addicted to cough syrups, pain relief tablets and even lozenges. There are some cases where people get access to injections too.

With e-commerce affecting the shopping trends of the consumers in the Indian market, people are able to get more access to drugs online and have them delivered on their door-step, which is a dangerous practice.

The rate at which prescription drug abuse is growing is quite alarming. The inherent problem here is that once people get addicted to prescription drugs, they have a tendency to move towards narcotics and illegal drugs, which would not only land them in addictions and consequently, very serious health conditions, but also bring legal penalties.

When adults are careless in the way they use medicine, children will follow suit and grow up trying self-medication. When we look at the age group which is highly involved in drug abuse here in India, it is usually the high school going students and college-goers.

There are many rehabilitation centers in every city in India and if you know someone who is a victim of drug abuse, please guide them to get help from a health professional.


---