Natural Tips to have Straight Hair
Natural Tips to have Straight Hair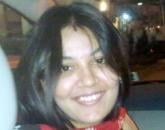 Mash few strawberries. Mix it with a cup of milk and add few drops of honey to it. Apply this mixture on your hair. Leave it on for two hours. Later wash your hair with a mild shampoo. Blow dry your hair using a wide teeth comb. Once your hair dries off you will notice that they are straighter and have a shine on it.
Hot oil treatment also helps straighten hair. It also moisturizes your hair making it soft and silky.
Take hot water in a tub. Dip a towel in this water and squeeze off the excess water. Cover your hair with this towel till it cools down. This hot towel treatment helps open the pores of the hair and makes them healthier.
Beat two eggs. Add one spoon of olive oil. Apply this mixture thoroughly on your scalp. Leave it on for few hours. Later wash your hair using a mild shampoo. Your hair will look straight, gorgeous and shiny.
Take a glass of coconut milk. Add some lemon juice to it. Put aside this mixture in the refrigerator for cooling. After few hours a creamy layer appears on the top. Apply this creamy layer and leave it on for some time. Cover your hair with a hot towel. Later wash and condition your hair. Comb your hair while it is still wet. Repeated use of this method at regular intervals improves the quality of your hair.
---