Food Poisoning, Wonder How You Got It?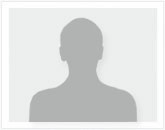 When your tummy feels different (read, uneasy) and you have nausea or diarrhea, it could be that you are suffering from a bout of "food poisoning". It is caused by eating food which may have been contaminated or infected by harmful bacteria or viruses or even the toxins released by these germs that thrive on unclean, raw or stale food. Frankly speaking, humankind has done everything possible to make sure the world is not a clean place anymore and many of us pay the price for it when we are hit by food poisoning and fall sick at least once. Read on to find out the ways by which food poisoning occurs.

Meat products have a high chance of being carriers of disease- causing pathogens. Processed food in many cases are advertised as highly hygienic and sterilized, but there are cases where they are handled in a hazardous way and can wreak havoc on our health.

Another important way by which food is contaminated is when it is not properly stored. Raw meat, vegetables, fruits, dairy products like milk, yoghurt, cheese, fish and even cooked food need to be stored at a proper temperature, refrigerated if necessary. If not, the food products would serve as breeding ground for the germs to thrive in.

In certain cases when the food is not prepared or heated in the right temperature, it would cause food poisoning. In the present era, it is quite a difficult task to get proper purified water, so when we consume water which is not treated properly, chances for infections increase.

We cannot specifically point out and say only this category of people will get affected by food poisoning because anyone who doesn't exercise caution over food consumed faces the risk of getting affected by it, if the food is contaminated. But there are certain sections of the human population who are more at risk than others. People who lack a proper immune system have a high risk of getting affected by food poisoning. Seniors and children are also considered to be more at risk than the average adult, because in both elderly and children the immune system is not strong. Elderly people will have a deteriorating immune system and children's immune system won't be as developed as that of an average adult.

Eating healthy home-cooked, as always is the best way to prevent food poisoning. Going to restaurants and eating out may be fun but you won't know when you get a nasty bug along with the food you eat. Avoid eating fast food in roadside eateries and choose food items carefully when you eat in hotels, especially when you order food for elders and young children.

Mild food poisoning usually goes away if you rest for a couple of days but if you continue vomiting, have diarrhea or feel nauseous consult a doctor. The only way to reduce the risk of getting affected by food poison when eating home-cooked food is to take necessary precaution. Keep your kitchen clean; wash your knives and cutting boards and other kitchen utensils before and after every round of cooking. Clean your pots and pans and serving dishes before and after every meal. Eat fresh food; exercise often out in fresh air to build your immune system to beat the 'bug' that may enter your stomach through the food you consume.


---