Benefits of Acupressure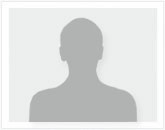 Acupuncture and acupressure might sound similar and the end result in both processes is same; stimulation of "acu-points" short for acupuncture points which are actually locations on the body in treatment systems based on traditional Chinese medicine. When we compare acupuncture and acupressure, both of them stimulate the acu points by different means. In acupressure the points are stimulated by firmly massaging the area and in acupuncture, a hair-thin needle is used to stimulate the pressure points. Both of these processes have innate healing abilities. Continue reading to find out the benefits of acupressure.

Acupressure is considered to be an offshoot of Traditional Chinese Medicine (TCM) known to have a wide range of benefits for the body. It is the science of applying light pressure over certain areas of the body called acu points. The whole idea behind this process is based on the belief that the human body is made up of vital energy called 'chi' that keeps flowing along the body in lines and when these are blocked we fall sick. Acupressure is the way to reduce the sickness by unblocking the lines thus paving the way for the body to function properly.

Acupressure also heals the body quite quickly because the whole process facilitates proper blood circulation and enables quicker healing and efficient functioning of the body.

Acupressure is known to bring down stress levels and keeps one's mind at peace. In TCM it is believed that acupressure helps to calm the body, thereby increasing the efficiency of the body's functionality.

Another important element of acupressure is that it can be an efficient remedy for ailments like headache and cold. It helps to kick out pain and also get back to normalcy and reduce the use of normal medicines. It helps the immune system to function efficiently and also increases the innate potential of the body to heal by itself.

Always remember to keep your doctor informed that you are experimenting with traditional Chinese medicine or any other form of Alternative medicine like Siddha or Ayurveda. Serious ailments like kidney disease and heart disease need continuous monitoring and medication by an experienced medical professional who is a specialist that area of treatment. Some people with failing health mistakenly think alternative medicine can be used as a quick fix to enable total healing and jeopardize their health in the bargain.

So check with your doctor and identify a genuine acupressure center with qualified professionals before you set out to experience the benefits of acupressure firsthand.


---