Benefits of Tai Chi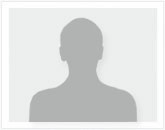 Tai Chi is an ancient Chinese form of exercise and meditation which is widely perceived to have benefits of stress reduction; this is a graceful form of meditation which is self-paced and involves stretching. Tai Chi originally began as a martial art in Ancient China for defence training and to strengthen the body and mind. Now Tai Chi is practised in all parts of the world to improve physical fitness and de-stress the mind and the body.

Popularly Tai Chi is known as meditation in motion; it involves a series of moves done in a focussed manner, accompanied by deep- breathing techniques. Performing Tai Chi has a wide range of benefits, read on to understand why you should include Tai Chi in your fitness routine.

Tai Chi, when performed consistently was found to improve the personís strength and overall endurance. The various motions that one performs in Tai Chi enables a highly positive impact oneís flexibility. In Tai Chi, the movements of a person are always slow and steady; this happens by shifting from one side slowly to another, coordinating the upper body movements.

A good posture is something that most of us often forget to maintain. Tai Chi can help us maintain a good posture, which helps reduce the wear and tear of our muscles.

Tai Chi when undertaken on a regular basis is known to bring down stress levels, and increase a personís sense of wellbeing.

One of the core aspects in Tai Chi is breathing; the different techniques involved in Tai Chi help you ward off asthma, bronchitis and emphysema, thereby regulating the respiratory system too.

There are many places in Chennai which offer classes in Tai Chi, try signing up for them and take yourself on a journey which promotes your physical and mental health.


---