High Blood Pressure and Impotence Related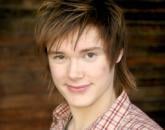 High blood pressure is defined as the excessive tension faced by the human beings. The latest survey conducted by the American Society for High blood pressure Treatment has concluded that 25 million men in the United States are suffering from the high blood pressure. The research workers also claimed that 67-70% men having high blood pressure are suffering from impotence. The inability in the men to get the erection or to sustain the erection for sufficient time during the sexual intercourse is called as impotence. It was also observed that men suffering from impotence usually have high blood pressure.

To know the relation between impotence and high blood pressure a survey was conducted. In the first step of the survey the men suffering from the high blood pressure were put for the questionnaire regarding their sexual life. About 70% men suffering from the impotence were having the problems with the erection. Nearly 30% men were not able to get the proper erection and 40% men were not able to hold the erection for the sufficient amount of time.



---