Health Hazards of Air Pollution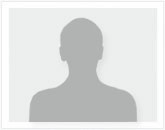 The onset of industrialization has pushed the world towards modernity, and tagged along with it are adversities like global warming, economic crisis, health issues, etc. Air pollution is one such adverse outcome, which causes severe health issues. Read on to find out some ill-effects of air pollution on the general population.

Air pollution affects us in different ways based on the kind of pollution we are exposed to whatever the kind of pollution, whether the intensity of the damage is high or low, the damage is done. Air pollution affects everyone; even people who exercise regularly and keep their body are also affected by it, because they might have to inhale polluted air when they take part in outdoor activities.

Extreme levels of pollution can cause immediate and intensive health issues, because the lungs and heart would be put under severe stress. We see an increase in the number of people affected by ailments like asthma, bronchitis and other diseases which arise due to air pollution. These ailments weaken the body, thereby reducing the resistance to infections.

One of the main elements of air pollution is the presence of particulate matter which arises when fuel is burnt; inhalation of particulate matter has quite extreme effects like chronic respiratory diseases in children such as chronic bronchitis, sometimes even decreasing the functionality of the lungs. We recently saw how India's capital city New Delhi reeled under the combine attack of smoke emissions and fog known as smog.

With agreements like the Paris Climate Agreement between the nations of the world, there are certain ways by which we can bring down the emission levels. As citizens of a highly populated nation, India, we can take some positive measures like increased usage of public transport or even choose ride sharing options to curtail fuel emissions that increase air pollution.


---